Tips for Better Health : We all want to live a healthy life, but it can be challenging to make time for exercise and eating right. And with so many different diet and health trends, it's hard to know what's effective and what isn't. Fortunately, there are simple things we can do every day that will have a positive impact on our health. These tips from experts will help you adopt healthier habits that fit your busy lifestyle.
1) Go to bed early and wake up early
Getting enough sleep is essential for your health and well-being, but most people don't get enough. Getting enough sleep helps you maintain a healthy weight and lower your risk of certain diseases and conditions. Sleep also plays a key role in how your brain functions, which means it can affect how well you learn, make decisions, and solve problems.
Sleep is also connected to mood, which means that not getting enough sleep can lead to feeling depressed. Your circadian rhythms, or daily biological rhythms, are regulated by light, so going to bed early and waking up early will help regulate your sleep cycles.
2) Exercise regularly
Regular exercise is good for your mental health, and there are many different ways to get active. You don't have to join a gym and work out for hours every day. Do whatever you enjoy and find something that works with your schedule. Getting regular exercise has been shown to reduce your risk of heart disease, diabetes, and certain cancers. Exercise also helps you build muscle and bone, increases your metabolism, and improves your mood.
It reduces stress, improves sleep, and can even improve attention and cognitive function. It's also been shown to reduce anxiety and help with depression. Exercise doesn't have to be boring. You can try walking, jogging, swimming, cycling, or doing yoga. Or, try a fun and different activity every week. You don't have to do it alone either; check out classes at your local gym or find a friend to work out with.
3) Eat your vegetables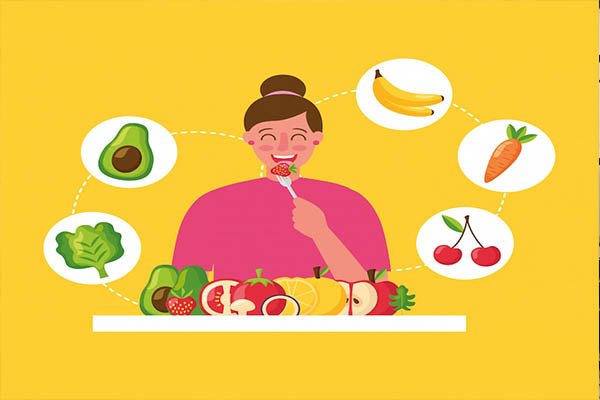 Vegetables are rich in vitamins, minerals, and fibre, and low in calories. They have also been linked to reduced risk of various diseases, including heart disease, diabetes, and even certain types of cancers. Many people don't get enough vegetables in their diet, but it's easy to make sure you're getting enough by eating a salad a day. If that feels like a lot, start slow and build up. Get creative and try different salads with different vegetables.
Vegetables can be eaten in many different ways and are an easy way to get your daily serving. If you're not a fan of vegetables, there are many ways to get more vegetables in your diet. You can eat them as a side dish, add them to your main dish, or even juice them. You can also try different cooking methods, such as roasting or stir-frying, to make vegetables more enjoyable.
4) Don't forget to breathe!
Breathing exercises can be beneficial for a variety of different situations, including stress, anxiety, and insomnia. Studies have shown that it can be just as effective as medication in treating anxiety. Many different types of breathing exercises can help you de-stress, get to sleep, improve your mood, and regulate your emotions.
You can practice these exercises almost anywhere, at any time of day, and they are easy to do when you remember to do them. Some of the most common breathing exercises include diaphragmatic breathing, chest breathing, the 4-7-8 breathing technique, and mindful breathing. Try different exercises and see which ones work best for you.
5) Monitor what you eat
As well as monitoring what you eat, you can also monitor how much you eat. Eating enough is important for staying healthy, but eating too much can cause weight gain and several health issues. You can monitor how much you eat with a food journal, which can help you identify your eating habits and make changes if necessary.
Some people also find that keeping track of calories makes it easier to maintain a healthy weight. Many apps and websites will help you track your diet and calories, which makes it easy to stay on track. Eating healthy doesn't have to be boring. You can find lots of healthy recipes online or in recipe books. You can also mix up your food to make sure you're getting a wide variety of nutrients.
6) Get an HOUR of sunshine a day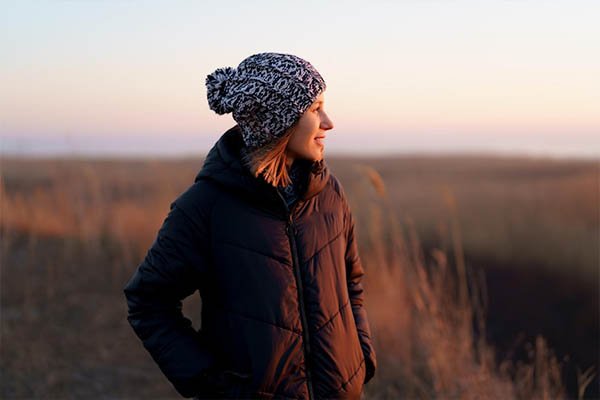 Make sure that you get at least an hour of sunshine a day. Many people don't realize that sunshine can reduce your risk of certain diseases, including some cancers. And the best way to get this is through natural sunlight. While tanning beds and artificial sunlight are not recommended, going outside will help your body produce vitamin D, which is important for good health.
Vitamin D is often referred to as the "sunshine vitamin" because your body produces it when your skin is exposed to sunlight. While the sun is beneficial, it's important to wear sunscreen and limit your time in the sun to avoid getting burned. You can also get vitamin D from foods such as eggs, fish, and dairy products, so you don't have to spend as much time outside to get your daily dose.
Also refer to : 5 Activities For A Healthy Living
Conclusion
When it comes to your health, nothing is more important than taking care of yourself. The tips and advice in this article can help you take better care of yourself and improve your health and well-being. Start with one tip and make it part of your daily routine. Before you know it, you'll be living a healthier lifestyle.