Today's fast-paced world can leave people exhausted and rundown, leading many to use caffeine or stimulants such as Ritalin to temporarily boost their energy. Unfortunately, such solutions may have negative long-term side effects; there are plenty of natural supplements available which can help restore alertness and energy without risking long-term harm – popular ones include Ginseng, Ashwagandha and Rhodiola which have long been used for stamina improvement and endurance support.
There are various supplements that can strengthen your immune system, such as vitamin C, echinacea and garlic. These can help defend against illness or infection as well as speed recovery times in case you do become sick. Keep in mind that supplements should not replace leading a healthy lifestyle but instead supplement it – always consult with your physician prior to beginning any new supplement regimens.
1. Ashwagandha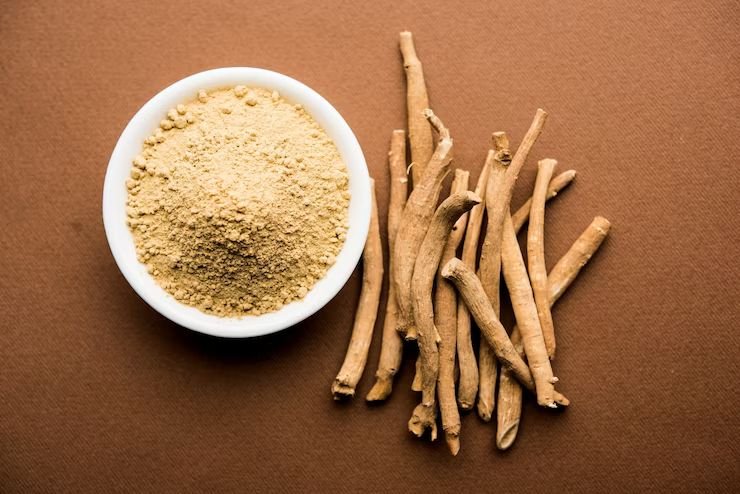 Ashwagandha has long been recognized as an effective natural supplement, used for centuries to both boost energy and strengthen immunity. As an adaptogen herb, it also assists the body in managing stress and anxiety, which often contributes to fatigue and compromised immunity.
Ashwagandha is packed with antioxidants that can protect the body against free radical damage and strengthen overall immunity. Furthermore, the herb may increase white blood cell production to help fight infections and illnesses more efficiently. Ashwagandha can easily be taken as a supplement or added into food and drinks for convenient support of both energy levels and immune functions.
2. Magnesium
Magnesium is an indispensable mineral, serving an integral role in our bodies, such as energy production and immune support. Magnesium may often go underappreciated, yet its importance for optimal health cannot be underestimated. Magnesium plays a part in producing ATP (the energy molecule which fuels our cells) while simultaneously supporting immune function by helping regulate inflammation levels and increasing antibody production.
Magnesium deficiency can result in low energy levels, impaired immune function and other serious health conditions. Natural sources of magnesium include leafy greens, nuts, seeds and whole grains – but supplements may be helpful for those unable to meet their daily requirements through diet alone. When selecting a magnesium supplement it is important to purchase one with high quality product and consult a healthcare provider on the most suitable dosage.
3. Vitamin B12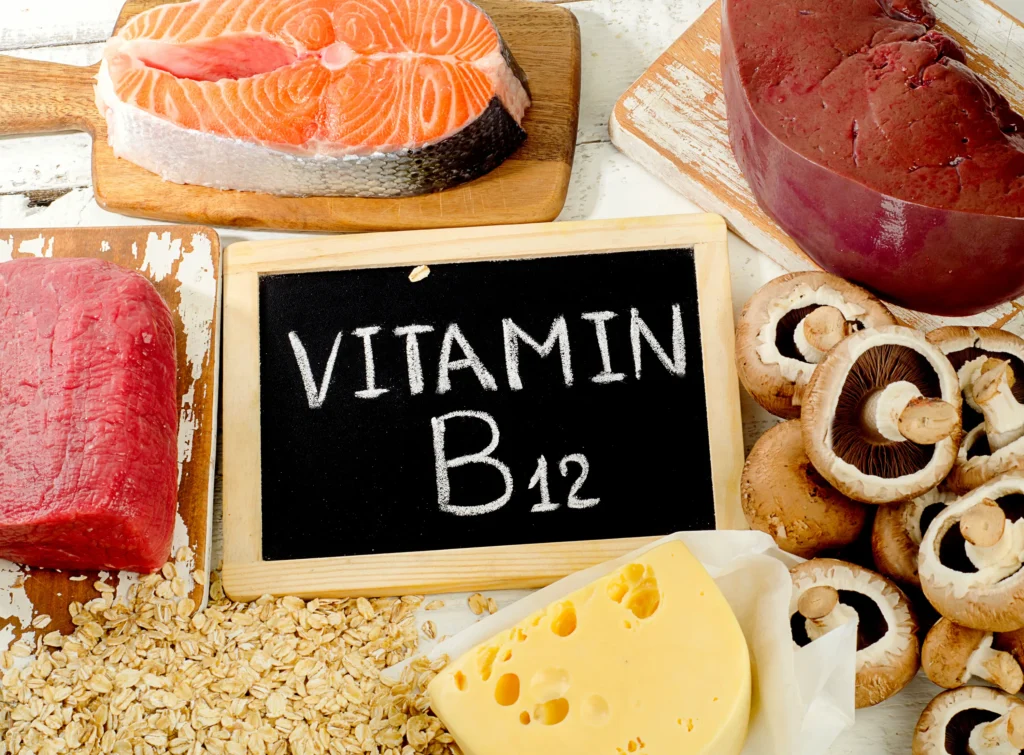 Vitamin B12 is an essential nutrient, playing an integral part in supporting an effective immune system and increasing energy levels. While this water-soluble vitamin can be found naturally in animal products such as meat, fish and dairy products; those on plant-based diets may not get enough Vitamin B12 through diet alone – supplementation may therefore be required.
Vitamin B12 supplements come in various forms, from capsules and sublingual tablets to injections. All are easily accessible and safe to use; these vitamins can prevent vitamin B12 deficiency which may result in fatigue, weakness and anemia. In addition, taking B12 can enhance immunity by increasing white blood cell production that fight infections – providing a natural and efficient way to boost energy and immunity levels simultaneously.
4. Vitamin C
Vitamin C is an incredibly beneficial antioxidant that is integral in maintaining a strong immune system. Unfortunately, due to being water-soluble and non-produced by our bodies naturally, we must consume or take supplements in order to meet our requirements for it. Vitamin C supplements have become popular natural remedies used to boost energy levels and bolster immunity.
Vitamin C helps defend against free radical damage to the body, supporting production of white blood cells that aid in fighting infection and diseases. Furthermore, its immune-enhancing benefits also aid in iron absorption, an essential factor for maintaining healthy blood cells. Including foods or supplements rich in Vitamin C into your daily routine may keep you feeling energized and healthy – some great sources include citrus fruits, kiwis, strawberries and bell peppers as sources.
5. Vitamin D
Vitamin D is an indispensable nutrient, playing an integral role in strengthening our immune systems and maintaining energy levels. Calcium absorption from food sources such as milk, yogurt and cheese all rely on vitamin D absorption – something which keeps bones strong. In addition, studies have demonstrated its ability to lower risks associated with chronic illnesses such as cardiovascular disease, multiple sclerosis and some forms of cancer.
Although our bodies produce vitamin D when exposed to sunlight, many individuals don't get enough through diet or lifestyle alone. Natural vitamin D supplements may provide essential nutrition that may support immunity and energy levels in our bodies. They come in the form of tablets, capsules and even gummies making supplement use easy in your everyday routine; but always consult a healthcare professional prior to beginning any new supplement regimens.
6. Zinc
Zinc is an essential mineral which plays a key role in improving immune health and overall wellness. Our bodies depend on zinc for production of white blood cells to fight infections and diseases as well as wound healing, supporting growth, and development.
Zinc supplements can help increase energy levels and immune function. Naturally found in food such as meat, poultry, seafood and legumes; if your diet lacks zinc altogether taking a zinc supplement could be an ideal way to support immune health and maintain optimal health. Be sure to consult with a healthcare provider first if starting any supplement regime to ensure it will be safe and effective for you.
7. Iron
Iron is an essential mineral, playing an instrumental role in increasing energy levels and fortifying immunity. A key constituent of hemoglobin, iron helps transport oxygen around your body via its bloodstream to cells throughout your system. Furthermore, white blood cells produced through iron production play an integral role in fighting off infections and diseases.
An iron deficiency can cause anemia, fatigue and weakened immunity. Integrating natural sources of iron into your diet such as spinach, lentils, beans beef or chicken are among those high in iron; additional supplements may be available but it's always important to consult a healthcare provider first so as to avoid potential side effects or potential overdosage.
8. Vitamin E
Vitamin E is an essential fat-soluble vitamin for overall body health and wellbeing, protecting our cells from free radical damage caused by harmful pathogens and viruses. Furthermore, its potent antioxidant properties make it known to aid our immune systems while naturally increasing energy levels by strengthening immunity through stimulating antibody production to fight infections while supporting metabolism – the process by which food turns into energy for our bodies to use as fuel.
Vitamin E can be found naturally in many sources such as nuts, seeds, leafy greens and whole grains. By including these foods into our diet and taking vitamin E supplements we can ensure we're receiving enough of this essential nutrient to support both immune health and energy levels.
9. Omega-3 Fatty Acids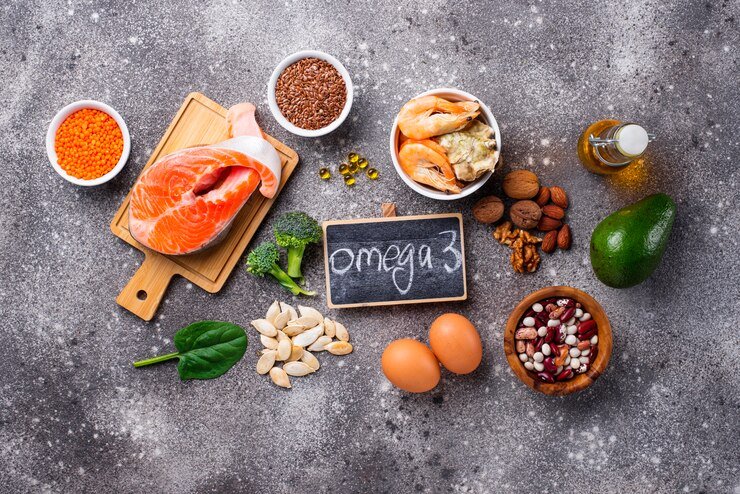 Omega-3 fatty acids are among the most essential natural supplements that can boost energy and immunity. Not only can omega-3s promote brain function, eye health and heart wellbeing – they've even been known to reduce inflammation in your body for increased overall wellbeing!
Omega-3 fatty acids can be found in various food sources like fish, nuts and seeds; if your diet doesn't provide enough of these essential nutrients though, supplements may also be an option – capsules, oils or powders may all contain omega-3s; always consult with a healthcare provider first when considering taking supplements to ensure they are safe and beneficial to you personally. Including more omega-3s into your diet will go far in helping boost energy levels while strengthening immunity!
10. Coenzyme Q10
Coenzyme Q10 (CoQ10) is an essential energy-producing nutrient in our bodies that plays an essential role in creating energy. Unfortunately, as we age our bodies produce less of this vital substance leading to decreased energy levels. Supplementing your daily regimen with CoQ10 supplements may help increase energy and strengthen overall immune health.
CoQ10 supplements have long been recognized for their ability to support heart health, regulate blood pressure and decrease inflammation. Conveniently available as capsules, softgels or powders – it makes taking CoQ10 part of your daily regimen straightforward! However, for optimal health results it should always be discussed with a healthcare provider prior to adding anything new.
Conclusion
Natural supplements are an effective and natural way to increase energy and immunity, providing an alternative to harsh chemicals and medications. By including vitamins C, zinc and ginseng into your daily regimen you can enhance both overall health and wellbeing – but be sure to consult a healthcare professional first if you have underlying conditions or are taking medication – especially before adding new supplements into your routine. With proper guidance natural supplements can become powerful tools in supporting your body's natural defenses while giving you extra energy when life presents challenges.