There are many reasons to avoid fast foods. Let's face it, most of us love fast food. We love the taste and the convenience. But, these benefits come with a cost. Fast food is high in fat, sugar and sodium, which means it's also high in calories and unhealthy fats. Many fast foods are loaded with chemicals that are additives or artificial flavors. These chemicals have been linked to a variety of health concerns including obesity and type 2 diabetes.
Many fast food chains have added healthier options to their menus but if you pay attention to the nutrition labels, you will see that there aren't many healthy choices unless you get the small size which is usually not very affordable for most people. There are so many reasons why you should avoid fast foods if you want to improve your health and feel better about yourself. Keeping reading for 9 solid reasons why you should stay away from fast-food restaurants as much as possible:
Reasons To Avoid Fast Foods
1) You'll Gain Weight
Not only are the majority of fast foods loaded with calories, but the portion sizes are larger than what most people need. When you eat a large amount of food all at once, your body stores the excess calories as fat. This can lead to weight gain and obesity. The sugar, trans fats and sodium in many fast foods can also lead to insulin resistance, which is a precursor to type 2 diabetes. If you suffer from diabetes or prediabetes, you should avoid fast food completely.
Fast food is high in sugar and fat, which can worsen blood sugar levels and increase your risk of having a heart attack. Eating a fast-food meal may make you feel full temporarily, but you are more likely to reach for unhealthy snacks an hour or two later because it didn't fulfill your hunger.
2) You'll Be Consuming a Lot of Bad Fats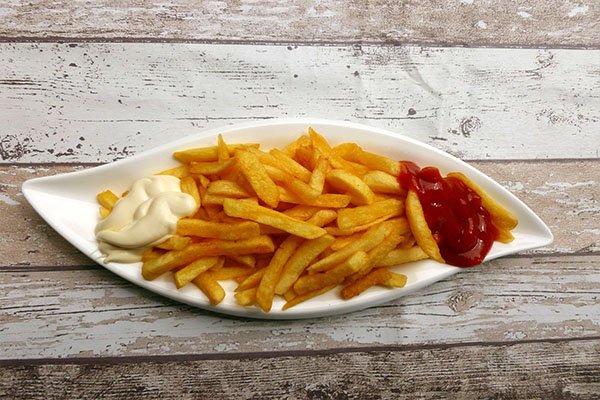 Bad fats are the most unhealthy part of fast foods. Many restaurants use trans fats, which are hydrogenated vegetable oils, to fry foods like French fries and donuts. Trans fats increase your bad cholesterol levels and decrease your good cholesterol. This can increase your risk of developing heart disease. Most fast foods are fried in vegetable oils that contain omega-6 fatty acids, which can cause inflammation in the body.
This can increase your risk of joint pain, high blood pressure, arthritis and even cancer. Consuming large amounts of bad fats can also lead to insulin resistance, which is a precursor to type 2 diabetes. Fast food may contain healthy fats, but they are only present in small amounts. The majority of fats in fast food are bad fats that will harm your health.
3) Fast Food Causes Acidity in the Body
Fast food restaurants use meat that is usually full of additives and preservatives. Many of these additives are made from chemicals that can cause your body to become slightly more acidic. Over time, this can lead to a variety of health problems including joint pain and muscle cramps. Fast food is also highly processed and contains large amounts of refined grains, which are high in acid. Eating large amounts of refined grains can cause a buildup of acid in the body which can lead to kidney stones, bone loss and chronic diseases. You can combat acid build-up in the body by eating more alkaline foods like green vegetables and almonds.
4) Fast Food is High in Saturated Fats
Many fast foods contain high amounts of saturated fats. You should avoid saturated fats entirely because they can raise your bad cholesterol levels and increase your risk of heart disease. Fast food is high in trans fats, which are a type of saturated fat. They are commonly used as a preservative in many fast food chains. You should avoid eating foods with trans fats as much as possible because they can lead to heart disease and obesity. Instead of eating fast foods, you can make your own sandwiches at home with healthy ingredients like vegetables and low-fat cheese.
5) The Meat at Fast Food Places is Unhealthy
A large amount of the meat found at fast food restaurants is processed and can contain antibiotics and growth hormones. You should avoid eating meat with added hormones because they can be harmful to your health. The meat at fast food places is usually not organic and may be contaminated with harmful chemicals. Many fast food chains now offer more organic options, but they can be very expensive. You can save money and eat healthier by buying less expensive cuts of organic meat at the grocery store.
6) Fast Food Isn't Very Good for Your Digestive System
Fast foods don't contain the right amounts of fiber and digestive enzymes that the body needs to function properly. Eating these types of foods can lead to indigestion and heartburn. Eating large amounts of fast food can also lead to acid reflux because most restaurants serve large portions of bread, potatoes and other carb-heavy foods. You can avoid many digestive issues and improve your digestive system by eating healthier foods and smaller portions.
7) It Contains A Lot of Chemicals and Artificial Ingredients
Many fast food restaurants use excessive amounts of artificial ingredients, preservatives and harmful chemicals in the food and their beverages. This can cause many different health issues like headaches, joint pain, decreased immunity and digestive issues. You can avoid many of these health issues by opting for healthier fast food options and limiting your intake. You can also try eating healthy snacks that don't come from fast food restaurants.
8) It Can Cause Depression and Anxiety
Many fast food restaurants are open 24 hours a day, and they have online order services for people who are always on the go. This can cause people to eat at unhealthy times, like in the middle of the night or after a stressful day at work. These unhealthy eating habits can cause you to become depressed and anxious. Fast food is high in sodium and bad fats, which can increase your cravings for more unhealthy food. Eating too many bad fats can also lead to weight gain and chronic diseases.
9) It Accelerates Brain Aging, Which Can Lead to Dementia and Alzheimer's Disease
If you eat fast food often, it can accelerate brain aging and put you at risk for developing degenerative brain diseases like Alzheimer's disease and dementia. Most fast food restaurants use large amounts of simple carbohydrates, like sugars, and unhealthy fats in their foods. When your body is exposed to high amounts of these ingredients, it can create advanced glycation end products (AGEs) which lead to brain aging. You can avoid eating too many unhealthy carbohydrates by eating fast food in moderation and eating more nutritious foods like vegetables, fruits and nuts.
Also Refer :- 6 Tips For Taking Care Of Health
Bottom line – you should avoid fast food if you want to be healthy.
If you are serious about improving your health, avoiding fast foods as much as possible is a great place to start. Fast foods are high in calories, bad fats and refined carbohydrates, which can negatively affect your health. You will improve your health by eating more nutritious foods and avoiding fast foods as much as you can.