Benefits Of Coconut Water : Coconut water is an enjoyable beverage packed with vitamins and minerals that provides essential hydration and replenishment to our bodies. Rich in electrolytes, magnesium potassium as well as antioxidants that support health and wellness, it makes a refreshing choice to refresh any day's activities with its nutritional goodness.
Coconut water can provide a natural energy boost while also supporting your healthy lifestyle, making it the ideal beverage option. Thanks to its distinct flavor, low calorie count, and numerous nutritional advantages, it has quickly become one of the most sought-after beverages. In this article we'll look at all of its nutritional advantages and why adding it into your daily routine could prove fruitful.
Benefits Of Coconut Water
1. Delicious Source Of Hydration
Coconut water is a tasty source of hydration that's low in calories and fat content, while being free from added sugar – perfect for anyone trying to cut their intake! With 91% water content, it provides ideal hydration. In fact, some consider it "nectar of the coconut palm", since its liquid source lies inside young green coconuts.
Coconut water is an ideal beverage choice year-round, but particularly during the sweltering heat of summer when staying hydrated is key. Coconut water also offers an appealing alternative if you find water to be unappetizing; providing electrolytes and carbohydrates which act as an excellent rehydration beverage after exercise.
2. Beneficial After Prolonged Exercise
Coconut water may be beneficial after prolonged exercise, helping reduce muscle cramping and increase hydration levels. According to one study, drinking coconut water after prolonged physical exertion was shown to prevent cramps that occur after overexertion; additionally, it increased participant hydration quicker than plain water alone. Overall, these findings support coconut water as an aid for recovery; more research needs to be completed in order to confirm these results.
3. Good Source Of Several Nutrients
Coconut water is an excellent source of essential vitamins and nutrients, such as B-complex vitamins, fiber, manganese and essential minerals such as magnesium and potassium which aid hydration. Coconut water also serves as an excellent protein source that may increase muscle strength while aiding recovery for athletes.
Coconut water boasts 2 grams of protein per serving, making it an excellent way to increase protein consumption. Furthermore, coconut water also contains small amounts of antioxidants like ferulic acid, stilbene and flavonoids – though these nutrients aren't essential to overall health and wellness, they may play a significant role in mitigating inflammation caused by oxidative stress and help promote overall wellbeing.
4. May Help Prevent Kidney Stones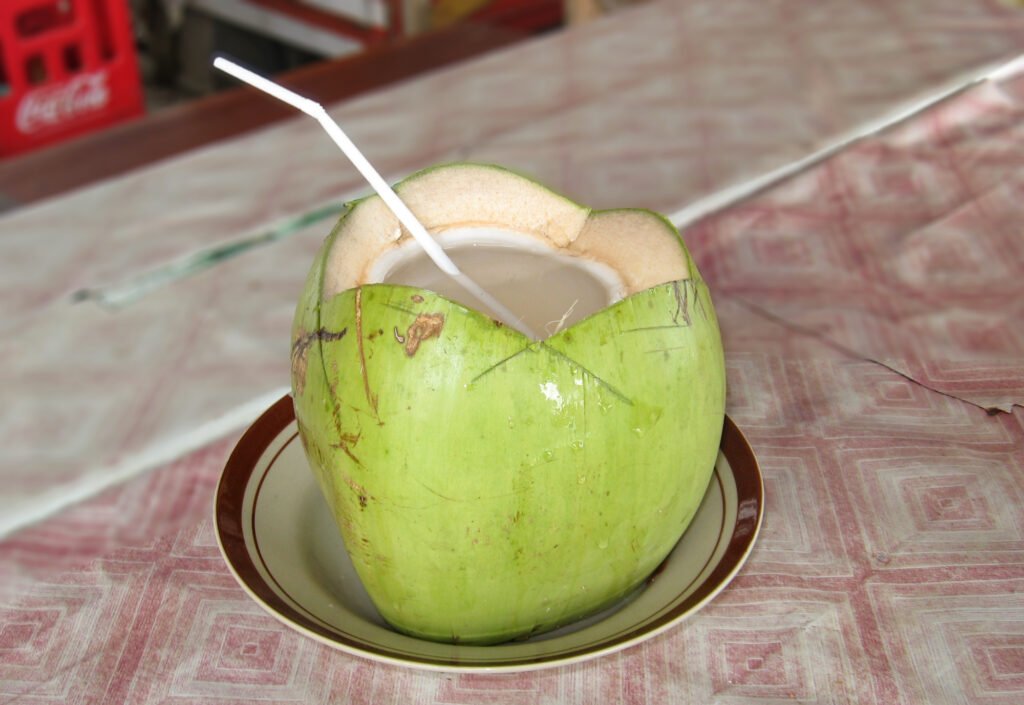 Coconut water has been touted as an effective way to prevent kidney stones, due to its abundance of electrolytes such as potassium and magnesium. People prone to kidney stones typically have low levels of electrolytes in their systems – making them more at risk of the condition – thus increasing electrolyte intake may help lower risks by raising electrolyte levels – so drinking coconut water may help by increasing electrolyte intake; more research needs to be completed before drawing definitive conclusions if coconut water really can prevent kidney stones.
5. May Have Antioxidant Properties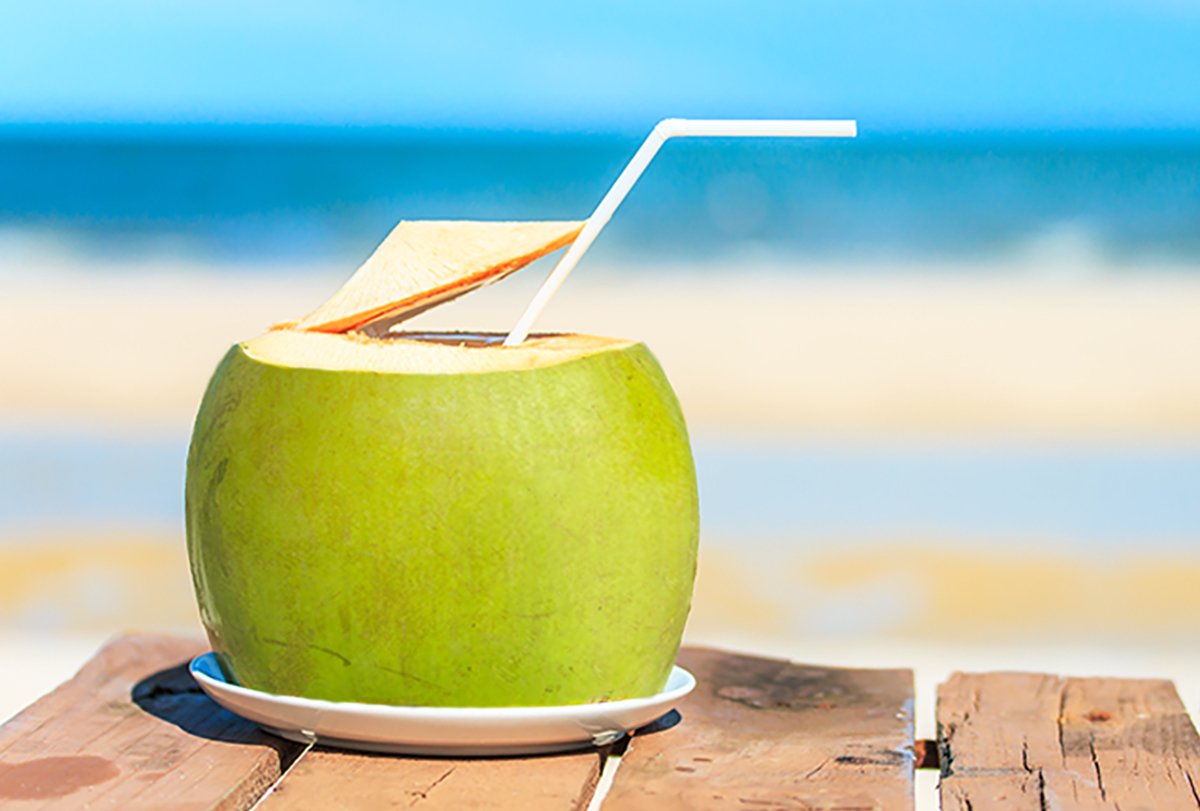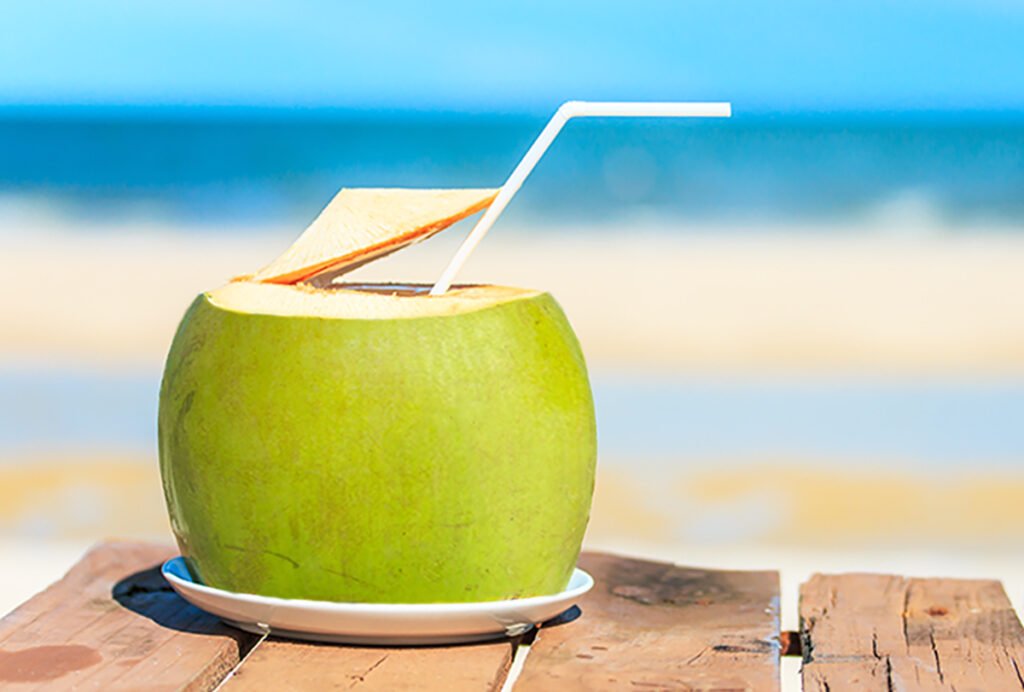 Coconut water has long been thought of as having antioxidant properties due to the presence of ferulic acid, an antioxidant which may help combat oxidative stress and inflammation. Our bodies naturally produce less antioxidants with age, leading to an increase in oxidative stress that puts us at greater risk of conditions like heart disease and cancer; Coconut water may provide protection from this risk by providing antioxidative support, supporting overall wellness, while further research must be completed before conclusively concluding its claims of having such properties.
6. May Support Heart Health
Coconut Water's rich sources of fiber and protein may support heart health by helping reduce cholesterol levels in blood. Studies suggest that diets rich in these two macronutrients may be beneficial in supporting heart health; thus, coconut water could support it through its high fiber and protein content (4 grams of fiber and 2 grams of protein per cup); additional studies must also confirm if coconut water supports heart health or not.
7. May Help Lower Blood Sugar For People Living With Diabetes
Coconut water is one of nature's most nutrient-dense beverages, and may offer benefits for people living with diabetes. Packed full of essential vitamins and minerals like magnesium, potassium and manganese – not to mention its ability to help lower blood sugar – coconut water has even been shown in studies to reduce risk due to its high potassium content which helps regulate insulin levels.
Coconut water's natural antioxidants may help reduce inflammation, which is one of the symptoms associated with diabetes. Furthermore, its high magnesium levels may help decrease insulin resistance for those living with the condition – thus providing additional nutritional support. All in all, coconut water makes an ideal addition to any diet – particularly those living with diabetes – as it may provide many healthful advantages.
Also Read : The Amazing Health Benefits of Oranges
Conclusions
Coconut water is the ideal beverage to help replenish and recharge. Packed with essential vitamins and minerals like magnesium and potassium that promote proper hydration, as well as small amounts of antioxidants which support heart health, it makes for a refreshing treat after workouts or simply throughout your day – coconut water is sure to meet all these criteria!