Gratefulness Is an Essential Part of Daily Life. Being grateful helps us appreciate everything that is good in our lives, reducing feelings of anxiety, depression and stress in turn. Cultivating a spirit of gratitude is an amazing way to increase happiness and wellness overall.
There are many simple and powerful ways to express gratitude daily, from writing thank you notes to volunteering at an organization – these 7 powerful ways will help you appreciate all that's good in your life and foster a more positive outlook.
1) Writing Thank You Notes
Writing thank you notes can be one of the easiest and simplest ways to express our appreciation, from thanking family for their support to acknowledging friends for advice or assistance. If this occurs often enough that it might be wise to keep a list of prewritten thank yous handy – this way you can show our thanks without taking up too much of your time or energy.
Writing thank you notes is not only a wonderful way to show our thanks and appreciation, but it can also strengthen your writing skills. Many people don't write often enough and this can hinder their lives in many ways; writing thank you notes not only improve your overall writing abilities but can also make us feel more thankful and appreciate our surroundings more
2) Showing Appreciation To Friends And Family
As part of living an enriching life, it's essential that we express our thanks and appreciation to the people closest to us – friends and family alike. After all, they often stand by us through difficult situations with love and support. Showing appreciation towards these crucial people can strengthen relationships while alleviating feelings of anxiety, stress and resentment.
One way of showing appreciation to those in your life is writing letters or cards for them to read. This can be an easy way of showing that you care without taking up too much of your time, as well as setting aside one day each year where you send thank-you notes out – maybe to close friends, parents or significant others who matter most!
3) Volunteering For A Cause
Volunteerism is the act of giving time and labour freely to community service. Individuals or groups often volunteer their services as doctors, educators or emergency rescuers while others serve in response to natural disasters.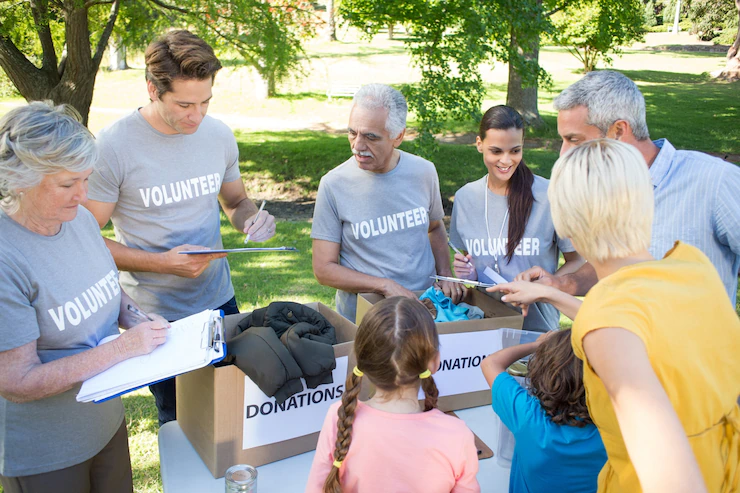 Volunteering can provide a wonderful boost to your self-confidence, self-esteem and life satisfaction. By helping others and the community you will feel a natural sense of fulfillment as well as pride and identity within volunteering roles.
4) Sending Kind Words To Someone
Another simple yet powerful way to show our thanks and gratitude is through sending kind words. This can apply in virtually every circumstance: whether someone offered you help or advice, provided a service for you or done something nice for you personally; even strangers going through difficult times who could use a little kindness can benefit from these gestures of appreciation – sending kind words can be as easy as sending a quick text message or leaving a voicemail message!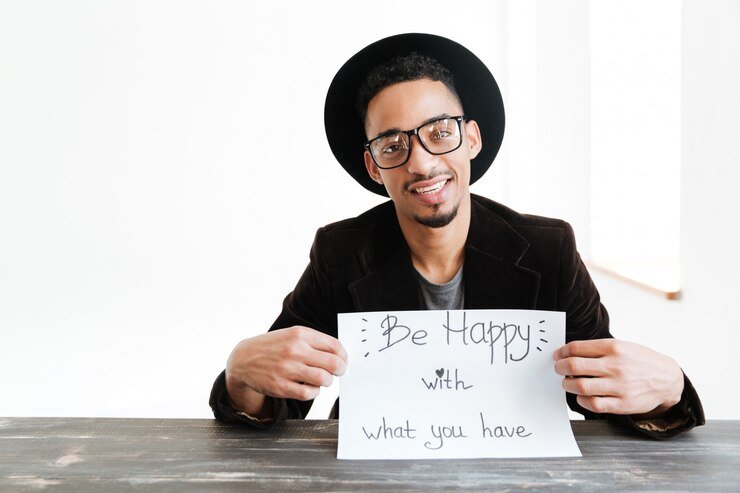 Sending kind words can have a big impact, brightening someone's day and leaving an unforgettable impression. Sending kind words is an excellent way to show your gratitude and appreciation without taking up too much of your time or energy. Why not incorporate this act of kindness into your daily routine by setting aside some time each day to remember those who have done something nice for you or who have helped in some way – take this as an opportunity to show kindness towards them?
5) Doing Something Nice For A Stranger
Doing something nice for strangers can also be an excellent way to express gratitude, whether that's helping clean up a park, picking up trash on the side of the road while driving or buying coffee from drive-through lanes. Doing something nice can both express appreciation and make our world better!
Doing something good for a stranger can also be a great way to practice mindfulness. Instead of rushing through an experience without fully appreciating its impact, you can slow down and truly appreciate its worth to that individual you helped. Being kind is not only good manners; it has proven itself effective at making us happier as well as providing us with a more optimistic view on life.
6) Practicing Mindfulness
One effective way to express gratitude and foster an attitude of thanks is through mindfulness practice. This may involve sitting still, focusing on breathing deeply, and taking an appreciation-rich journey around yourself; be it outdoors on a walk, sitting comfortably on your favorite chair, lying in bed, gardening or cooking up something delicious!
Mindfulness can be an excellent way to show our gratitude, while at the same time helping to reduce feelings of anxiety, stress and depression. Practicing mindfulness shouldn't be seen as perfect: cultivating an attitude of gratitude shouldn't mean expecting ourselves to be perfect and accepting that all humans make mistakes and no one is perfect; rather it should reflect an acknowledgement that everyone makes mistakes but there's always ways we can improve.
7) Taking Time To Appreciate The Little Things
Are You Feeling Grateful Today? A wonderful way to demonstrate gratitude is to take the time to recognize all of the small gifts in life. This can mean appreciating things such as fresh flowers, the sound of birds singing or the feeling of a warm breeze; or appreciating simple pleasures like delicious food, great coffee or an enjoyable book. Even taking small steps like stopping to smell the flowers or focussing on taste can go a long way toward showing your thanks – such as appreciating every flavorful bite from coffee or meal that tastes incredible.
Reflection can also involve recalling happy memories, like an enjoyable day spent with loved ones or meaningful experiences you've had in the past. Making time to appreciate small things is an effective way of showing gratitude and cultivating a more positive outlook on life; taking note of them can make us more mindful, helping us recognize all the good in our lives and appreciate life more fully.
Also Read- 10 Simple Tips to Enhance Your Spiritual Connection and Practice