Start every day off right by engaging in healthy habits that will benefit both mentally and physically. Making these part of your morning routine can set the stage for a productive and positive day ahead – examples include getting enough sleep, eating a nutritious breakfast, setting daily goals, exercising, meditating, and drinking plenty of water – among many others.
Sleep can help kick-start a positive day while eating an energy-filled nutritional breakfast can give you energy to face all that awaits during the day; setting goals provides focus and motivation as part of setting goals helps motivate daily action – great ways to start!
1) Wake Up Early
One of the most essential habits to include in your morning routine is getting up early. Waking up early gives you more time to create positive habits and ensure a stress-free start to your day, rather than feeling rushed and rushed out by starting late. Waking up early also allows you to take advantage of peaceful morning hours, perfect for meditation and light reading.
2) Set Daily Goals
Setting daily goals can help keep you on the right track throughout the day and can keep your tasks on schedule. Make sure that when setting daily goals, they are both measurable and attainable; write them out before beginning each day's tasks so as to stay focused and motivated throughout. Break your goal down into smaller tasks with set deadlines for completion so as to stay on course with reaching your objectives.
3) Always Eat Breakfast
Eating breakfast is essential for providing your body with energy to power through its day, as well as essential vitamins and minerals that can keep you healthy. Try including protein and complex carbs such as oatmeal, eggs, smoothies or whole grain toast in your breakfast to provide sustained energy throughout the day. Alternatively, overnight oats or breakfast burritos may also work if time is an issue – eating breakfast gives your brain and body the boost it needs to stay productive throughout the day!
4) Read Motivational Quotes
Reading motivational quotes can help keep you feeling positive and energized throughout the day. As soon as you wake up in the morning, take some time out of your morning routine to read some motivational quotes to set the right atmosphere and keep yourself motivated throughout your day.
These quotes can keep you focused on achieving your goals while reminding you to remain positive – find them online or keep a list in a journal of all of your favorites quotes to read each morning before beginning work or school! And you can even incorporate motivational quotes into your daily routine by reading motivational quotes daily – this will start your day off right while keeping you motivated throughout your workday!
5) Be Flexiblenit
Flexibility should be at the heart of any morning routine. While it's essential that you meet your goal of getting up on time each day, being adaptable if there are unexpected changes requires being flexible with your routine as well. For instance, having an early meeting could necessitate making adjustments accordingly – being adaptable can also help ensure you receive enough rest before hitting the road! Being adaptable also keeps your goals on track!
6) Incorporate Motivational Practices
Incorporating motivational practices into your morning routine can help keep you feeling inspired throughout the day. Some examples include setting goals, making a to-do list, writing down what you are grateful for and meditating.
Setting goals can keep you on task with tasks while organizing and tracking them as a to-do list can. Writing out gratitude lists can keep your positive outlook alive while meditation can clear away stressors – all practices which can help keep motivation alive during a hectic day! Incorporating these motivational practices into your morning ritual can keep motivation alive throughout the day – keeping yourself engaged!
7) Track Expenses
Tracking expenses is an essential component of your daily morning routine. Tracking can help keep your finances under control and ensure you remain within your budget, using tools such as budgeting apps or spreadsheets for this task.
Tracking also identifies areas in which money can be saved while helping identify ways to increase income streams – taking time each morning to record your expenditures can keep everything under control and ensure you meet all financial obligations on time.
8) Drink Cold Water With Lemon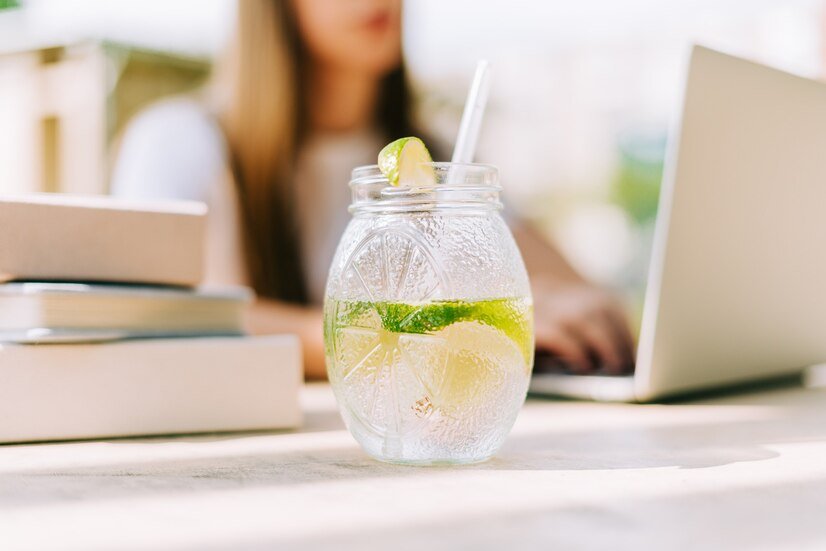 Beginning your mornings with a glass of cold water with lemon can help keep you hydrated and energized throughout the day. Drinking cold water with lemon can flush out toxins from your system while helping your body absorb nutrients more effectively, boost metabolism and help burn more calories more efficiently as well as aiding digestion, making you feel fuller for longer and keeping hydration levels at an optimum. Try drinking one every morning to give yourself an energy boost and ensure you remain hydrated all day long.
9) Exercise Regularly
Regular physical exercise should be part of your morning routine. Exercising can help keep you active and energized throughout the day while simultaneously helping reduce stress and improve mood. Set aside at least 30 minutes each morning for physical activity – walking, running, yoga or strength training may all work for you – just make sure it happens early on in the day so that it becomes part of your habit and habituality! Exercising early in the morning is one way of staying energized throughout your day!
10) Get Quality Sleep
Also Refer:- Five Steps To Planning A Healthy And Balanced Meal Plan
Sleep is essential to starting each day off right and will help your body and mind recharge, so make sure you adhere to a regular sleeping schedule that enables at least seven to eight hours of restful slumber every night. If caffeine and screens interfere with sleeping, try deep breathing techniques or yoga as relaxation methods; getting enough quality restful restful restful restful restful restful sleep will set the right foundation for your day ahead of you. Adding healthy habits into your morning routine can also help ensure success!