When you start a low-carb diet, you need to be more vigilant about what you eat. You see, most foods are high in carbs because of their sugar and starch content. If you're aiming for a low-carb diet with around 20 grams of net carbs per day (more on that later), then these regular staples need to go. In general, the majority of foods we eat are high in carbs. These foods include fruits, vegetables, legumes, grains, and sugars. When you cut down on your intake of these things as part of a low-carb diet plan, your body begins to break down fats instead and produces ketones as a result.
1) What are ketones and how do they benefit the body?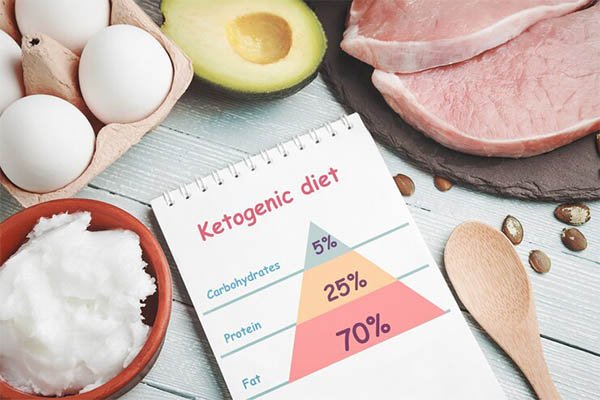 Ketones are byproducts that form when fat is broken down in the liver. When you consume a low-carb diet, your body starts breaking down fat instead of glucose (blood sugar) for energy. As a result, you end up with ketones in your bloodstream. The main benefit of ketones is that they help you burn fat faster, which can lead to weight loss. They also reduce your appetite and may even help improve your mood. Ketones also have other benefits for your body. They help reduce the symptoms of disorders like epilepsy and assist in fighting certain types of cancers. They can also lower your cholesterol levels and blood pressure and make your cells more resistant to oxidative stress.
2) A brief guide to carbohydrates
First, let's recap what carbohydrates are. Carbohydrates are a macronutrient found in plant-based foods like grains, legumes, fruits, and vegetables. Your body breaks these foods down into glucose, which is what your cells use for energy. Because carbohydrates are the main source of energy for your body and brain, it's important to consume enough of them as part of a balanced diet.
If you don't get enough carbohydrates in your diet, your body will break down your muscle and fat for energy instead, which isn't healthy. The main difference between a low-carb diet and a low-fat diet is that low-carb diets encourage you to consume more fat. A low-carb diet typically restricts carbohydrates to less than 50 grams per day, while a low-fat diet restricts fat intake to less than 30% of total calories per day.
3) Why low-carb diets are effective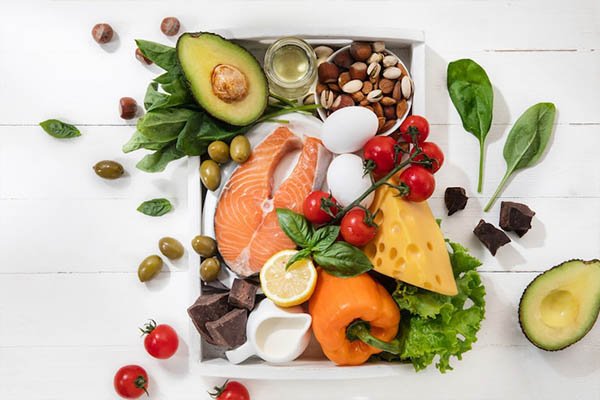 Carbohydrates are the body's main source of energy. When you eat carbohydrates, they get broken down and enter your bloodstream as glucose. Your body uses this glucose for energy, which it gets from food and beverages and produces as a byproduct of metabolism. When you consume a lot of carbohydrates and eat very little protein, your body produces less insulin. Because there's not enough insulin in your bloodstream, your blood sugar levels rise. This is called insulin resistance, or when your body stops responding to the insulin you produce. This leads to high blood sugar and a high risk of diabetes and obesity.
4) The Good: Proteins and High-Fibre Foods
Protein helps curb your appetite and promotes satiety (a feeling of fullness). It also helps boost your metabolism and may even improve your mood. Some low-carb diets, such as the Atkins diet, recommend eating high amounts of protein. This is because excess protein is converted to glucose by your liver, which can be eliminated by urination.
When choosing the right protein, opt for organic, grass-fed, and/or pasture-raised options. High-fibre foods are also recommended on a low-carb diet. Fibre helps keep your digestive system healthy and may even help you lose weight. It fills you up quickly, slows down your digestion, and may even reduce your appetite. Beans, legumes, seeds, nuts, and whole grains are all great sources of fibre.
5) The Bad: Fats and Dairy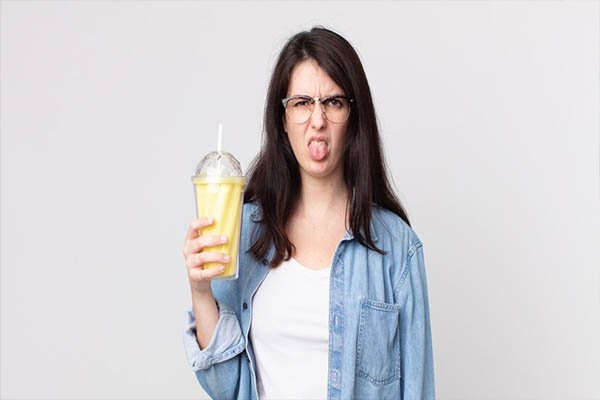 Fats and dairy products are highly recommended in some low-carb diets. These foods, while high in fat, provide essential nutrients that your body needs, such as vitamins and minerals. Some low-carb diets recommend you consume high amounts of certain types of fat, such as saturated fat, monounsaturated fat, and polyunsaturated fat. Other low-carb diets recommend you avoid all types of fat, except extra-virgin olive oil. When choosing fats, opt for those that are unprocessed and organic.
Avoid fats that have been highly processed, as they can be harmful to your health. Dairy products are another type of food that may or may not be allowed on a low-carb diet. Some diets, such as the paleo diet, recommend you avoid dairy as much as possible. Other diets, such as the Atkins diet, say you can consume up to two servings of dairy per day.
6) The Ugly: Baked Goods and Other Processed Food
Baked goods, such as bread, cakes, and cookies, are high in carbohydrates. These foods are therefore not recommended on a low-carb diet. Other processed foods, such as candy, soft drinks, sweetened beverages, and many types of snack bars, also contain high amounts of carbs. When starting a low-carb diet, it's best to avoid these foods altogether. It may be helpful to note that carb counts vary from brand to brand and product to product. For example, a large bagel may have 30 grams of carbs, while a small bagel may have only 20 grams.
Also refer to : The Top 5 Health Benefits of Drinking Coffee in the Morning
Conclusion
Thankfully, there are plenty of low-carb recipes out there. If you need some ideas, try out some of these low-carb recipes to get started. A low-carb diet is a great way to boost your health, lose weight, and increase your energy. But remember, these diets work best when you eat a variety of low-carb foods. You don't want to eliminate entire food groups from your diet. If you follow the tips laid out in this article, you can eat a low-carb diet without sacrificing taste or variety. So what are you waiting for? Get cooking!